Diagnosis of Visual Defects
We are creating an automatic tool for the diagnosis of visual defects in small children. The advances in eye tracking technology have opened up a whole new world of possibilities in this research area.
Learn more about the project here
Diagnosing visual defects is specially challenging when the patient is a baby or a small child. The difficulty to communicate with small children makes it impossible to apply techniques designed for adults, such as reading letters out loud, and the methods that are currently being used to diagnose them are imprecise and inefficient. However, early detection of visual defects can make a big difference in the quality of life and cognitive development of children. For that reason, we are collaborating in a multidisciplinary project with ophthalmologists from the Miguel Servet Hospital (Zaragoza, Spain) to create a tool that can help diagnose visual defects in small children accurately and systematically. Eye tracking technology allows us to detect where the patient is looking at with high accuracy and precision. Coupling this technology with smartly designed stimuli, we can perform several tests to evaluate the visual capacity of small children without the need for them to follow any specific instructions.
Publications
Victoria Pueyo, Teresa Pérez-Roche, Esther Prieto, Olimpia Castillo, Inmaculada Gonzalez, Adrian Alejandre, Xian Pan, Alvaro Fanlo-Zarazaga, Juan Pinilla, Jose Ignacio Echevarria, Diego Gutierrez, Irene Altemir, María Romero-Sanz, Marta Cipres, Marta Ortin, Belen Masia
British Medical Journal Open, Vol. 10(2), 2020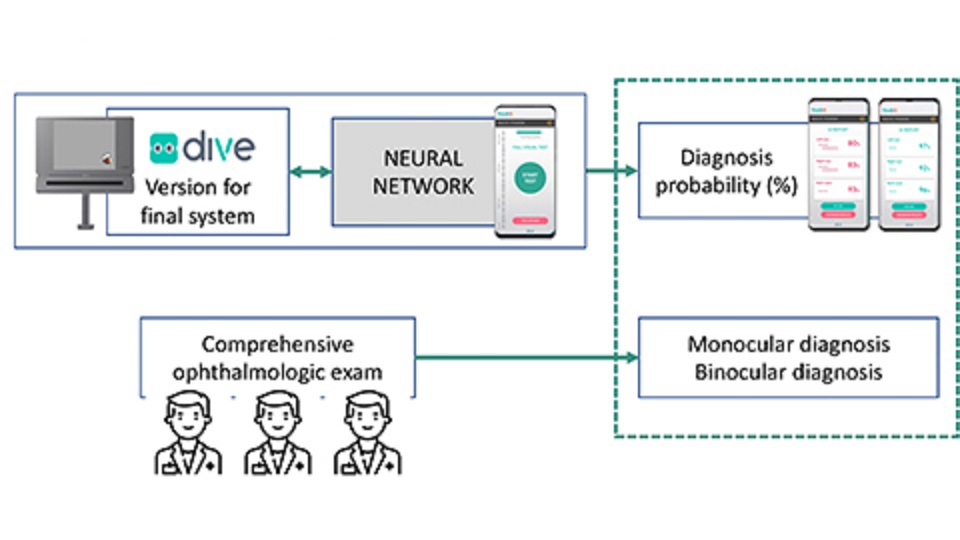 Abstract: Around 70% to 80% of the 19 million visually disabled children in the world are due to a preventable or curable disease, if detected early enough. Vision screening in childhood is an evidence-based and cost-effective way to detect visual disorders. However, current screening programmes face several limitations: training required to perform them efficiently, lack of accurate screening tools and poor collaboration from young children. Some of these limitations can be overcome by new digital tools. Implementing a system based on artificial intelligence systems avoid the challenge of interpreting visual outcomes. The objective of the TrackAI Project is to develop a system to identify children with visual disorders. The system will have two main components: a novel visual test implemented in a digital device, DIVE (Device for an Integral Visual Examination); and artificial intelligence algorithms that will run on a smartphone to analyse automatically the visual data gathered by DIVE.
Victoria Pueyo, Olimpia Castillo, Inmaculada Gonzalez, Marta Ortin, Teresa Perez, Diego Gutierrez, Esther Prieto, Adrián Alejandre, Belen Masia
Acta Paediatrica, 2019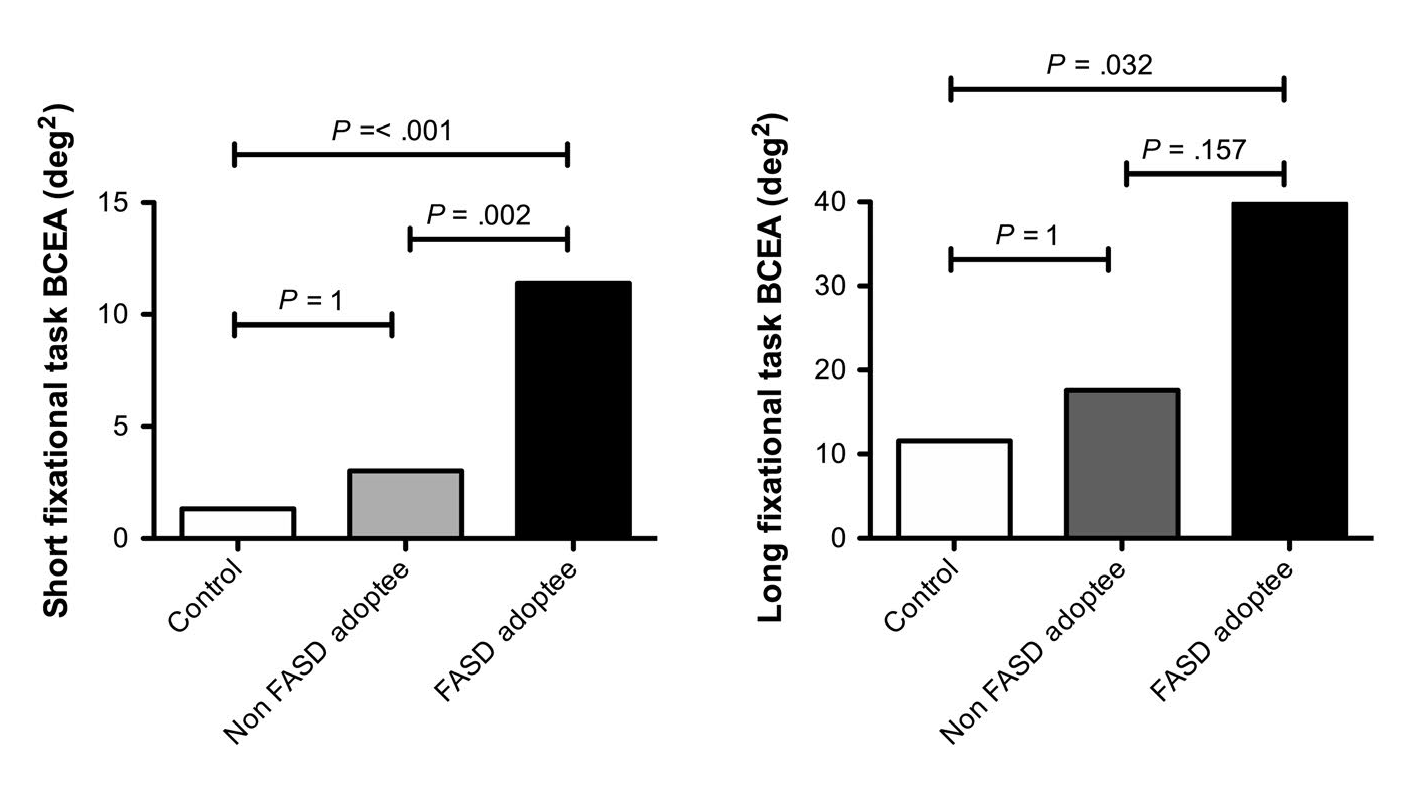 Abstract: We aim to assess oculomotor behaviour in children adopted from Eastern Europe, who are at high risk of maternal alcohol consumption. This cross‐sectional study included 29 adoptees and 29 age‐matched controls. All of them underwent a complete ophthalmological examination. Oculomotor control, including fixation and saccadic performance, was assessed using a DIVE device, with eye tracking technology. Anthropometric and facial measurements were obtained from all the adopted children, to identify features of foetal alcohol spectrum disorders (FASD). Fixational and saccadic outcomes were compared between groups, and the effect of adoption and FASD features quantified.